Importance of the soil cultivation
PROBLEM
Given the lack of nutrients in the soils and since the success of the crop depends on the activity of this and its fertility, farmers need very active soils with a high level of cation exchange, free of pests and diseases that allow good hydration and plant feeding.
SOLUTION
In this sense, from EDYPRO we recommend COUPÉ REGENERACIÓN Plus. It is designed to act more actively and with a greater lasting effect on the soil of the crop.
The soil regenerated by COUPÉ REGENERACIÓN Plus increases its cation exchange capacity and improves the physical structure.
COUPÉ REGENERACIÓN Plus should be applied as evenly as possible and if the application is carried out in two irrigations the result will be much more satisfactory.
RESULT
With its application we obtain the following benefits:
Microbiota reactivation that allows active and healthy cultivation soils with a great capacity for vegetative development.
Increase of the crop defenses against fungal attacks and higher yield of fertilizers.
Effective displacement of the toxic salts of the Clay-Humic complex, increasing the cation exchange capacity and improving the physical structure of the soil, as well as increasing its oxygenation and drainage.
In short, a better development and growth of the plant is achieved due to a fertile, living and healthy soil capable of providing the plant with the necessary elements for its growth, maintaining plants with a long and healthy life.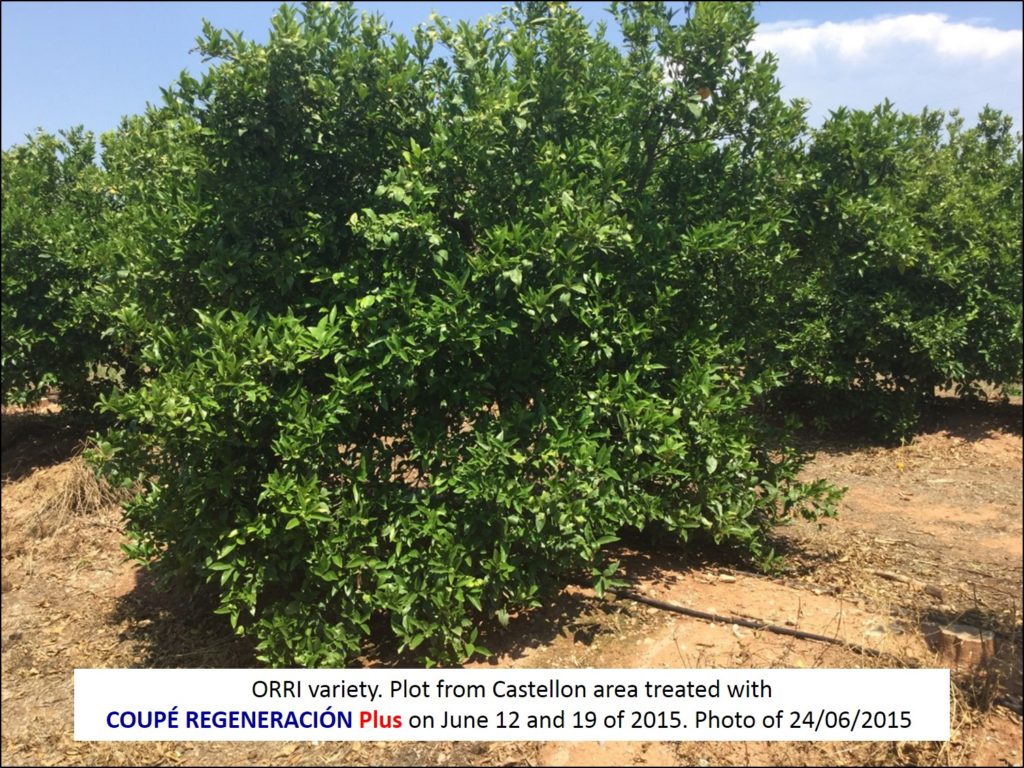 Related products