BIDESINFECCION PLUS in manual irrigation
PROBLEM
The invasion of nematodes in the root system of the plants causes progressive decay as these disrupt the proper transit of crude sap through the colonized cells. Thus, the productive life of the plant ends in anticipated way.
What to do when the plant is already infected a few weeks after transplantation?
The following images were taken on October 19th in Ruescas area and you can see the root system of tomato that has been infected by nematodes.
With consecutive applications of BIDESINFECCIÓN Plus the plants have achieved to develop new healthy roots that still maintain its vital and productive functions; meanwhile it is observed that "the patatilla" has not advanced, remaining isolated.
SOLUTION
The treatment program was performed as follows:
1st: application to all greenhouse BIDESINFECCIÓN Plus 80 L. / ha.
2nd: in manual mode apply 0.5 L per plant of mixtureprepared with concentration of BIDESINFECCIÓN Plus 1% (5 C. C. of Product dissolved in 0.5 L of water for each plant). Applications were made with a frequency of 8 to 10 days.
RESULT
As we can see in the photos below in more detail, the treated plants have developed a clean root without infections, which can lead a normal rhythm of vegetative growth to provide adequate yield.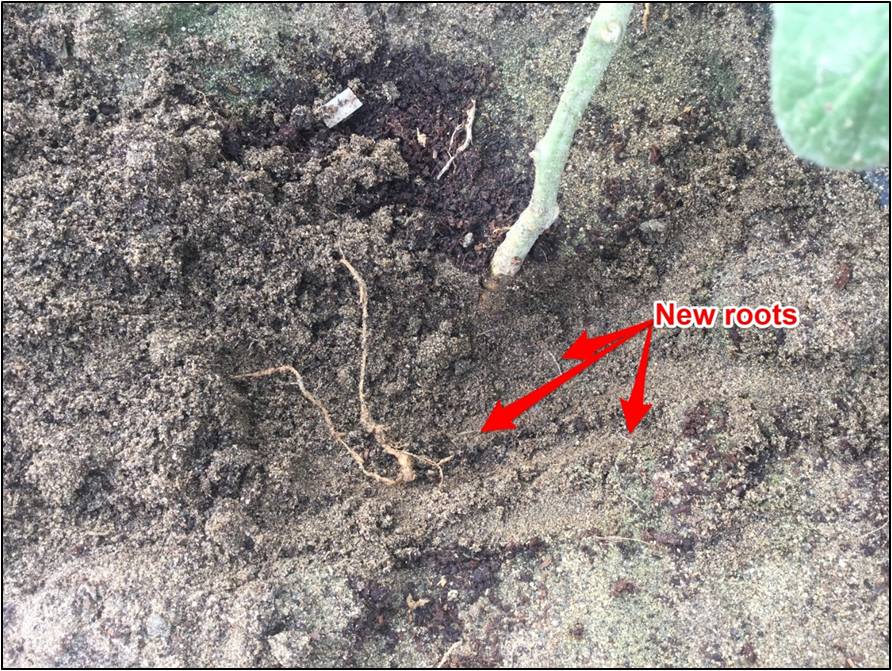 Related products