GOOD AND SUCCESSFUL RESULTS TO SAPLING NAVELINA IN CARCAIXENT (VALENCIA)!!
On April 10, our citrus technician visited to Navelina field in the Carcaixent area which, due to an excess of fertilizer and herbicide use, had a very depressed vegetative state showing important deficiencies, chlorosis, blockages And cryptogamic diseases due to weakness of the immune system.
It was decided to perform the following treatments:
Radicular COUPE REGENERACIÓN Plus and ÓRGANOVITAL PLUS were applied.
Two foliar treatments were also performed:
1° Treatment foliar:
ALGATRON
ENDOFOSFITO
EDYMAG
HYDROCAL
MELASTOP
2° Treatment foliar:
AMINOPLUS
ENDOFOSFITO
ZIMA-L
HYDROCAL
MELASTOP
On June 9th, that is, 60 days after the first visit, the specific treatments with the biotechnological products of EDYPRO were carried out, these are the results obtained: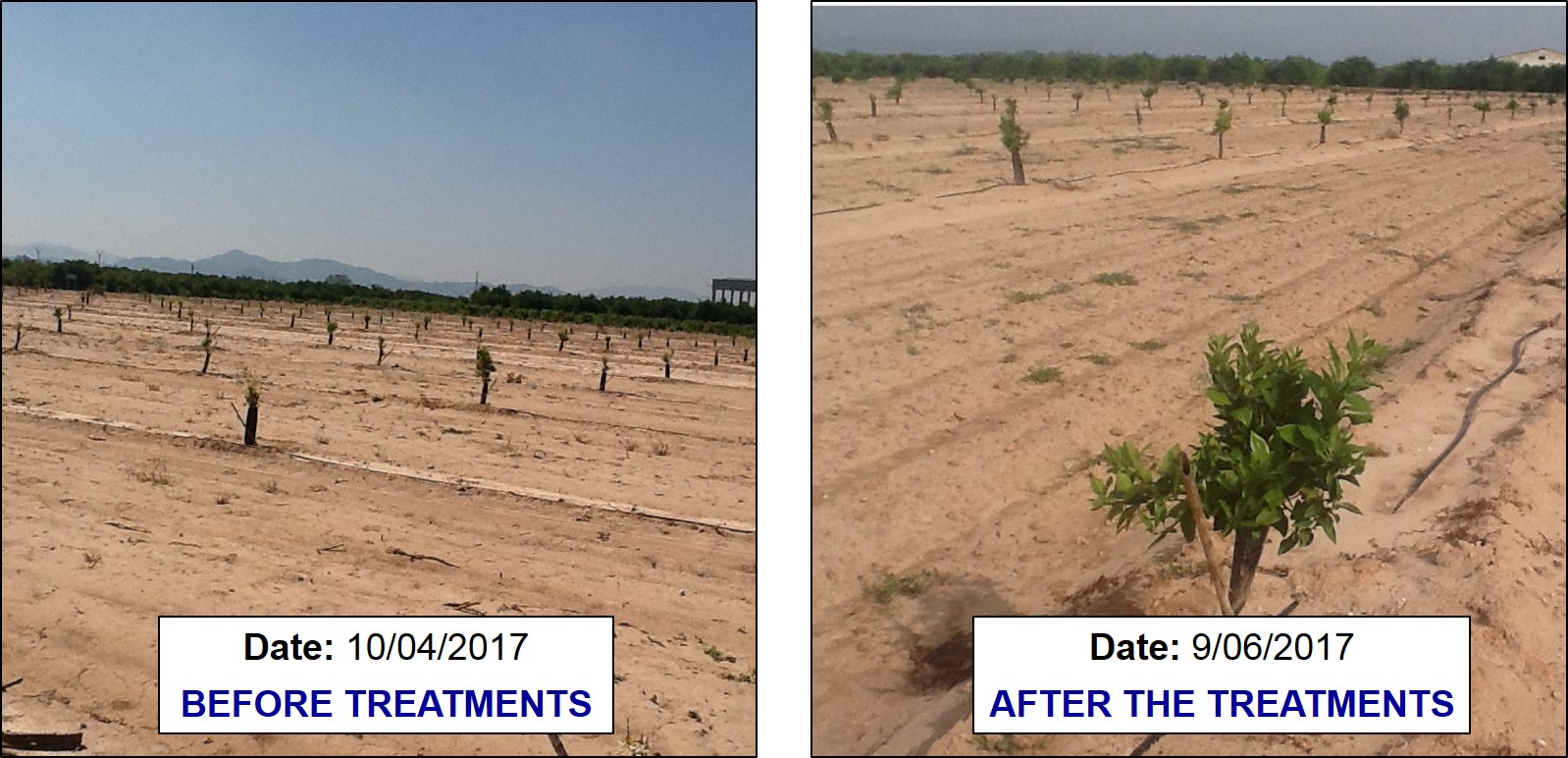 You can observe that with the correct realization of our treatments you can obtain magnificent results.