About us
EDYPRO is a company dedicated to the investigation, development and manufacture of Biotechnological products for its use in Vanguard Agriculture.
Since its beginning, in 1996, EDYPRO has maintained faithfully a formula of work based on the search of quality in all its processes. This quality, transferred to the sector of Biotechnological fertilizers, is demonstrated through the management and control of all the departments of the company. From the basic work ethics, in the laboratory of investigation, passing along the conception of the production, until it reaches the final consumption, EDYPRO strives to achieve the best results possible in the crops of its clients.
Always bearing in mind the constant evolution of agriculture, EDYPRO has developed a range of products which are respectful to the environment and at the same time, show high agricultural performance.
EDYPRO is one of the pioneering companies en the recognition of its manufacturing plant with the Authority of Environment Integrated, with the number 128/AAI/CV, given by the Council of Environment, Water, Urbanization and Housing ; The General Direction for Climatic Change.
THE MISSION:
EDYPRO Fertilizantes is a company dedicated to the Research, Development and Production of biotechnological fertilizers of high agronomic performance for the future agriculture.
THE VISION:
The vision of EDYPRO Fertilizantes is to be a banchmark in biotechnological investigation for the Zero Waste Agriculture / Ecological Agriculture at a national and international level. EDYPRO is an organization committed to the creation of the well-being for humanity.
EDYPRO uses Biotechnology to create ways of performance which activates the natural self-defence systems, and look for the way to better the inmunological system of the plants.
Our strengths: research, innovation, technical knowledge, technical assistance and own manufacturing capacity.
In our products we combine an exhaustive investigation of each one of the possible needs of the farmers with the own manufacturing capacity, these being one of the differential element with respect to other companies of the sector.
The technical team, with their experience and good work, works through each day, the latest techniques of the market to help the exploitations of our clients achieve the best favourable circumstances permitted. The range of products that EDYPRO offer is very wide and of high quality. The product itself is produced with the best quality and specialization. The product is adapted to the necessity and demand of our clients.
From EDYPRO we offer all our experience and knowledge to make agriculture become a great Enterprise of the future.
---
---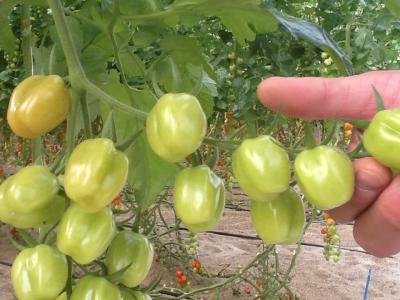 ---