Results of the improvements in the quality organic olive oil treated with EDYFRUIT ENGORDE
The process of fattening in the olive grove comprises two phases: the enlargement of the fruit which starts at the end of the phase of formation of vegetable oils from the plant and the physiological fall.
It is currently increasing the consumption of olive oil worldwide for their qualities and excellent benefits in human health.
Farmers are looking for refined oils, with better organoleptic conditions and best qualities physico/chemical (taste, colour, smell, etc.) since its benefits are obtained depending on the kilos of collected oil and the quality of this.
With biotechnology EDYPRO adapted to the cultivation of the olive tree, increase fatty performance achieving more kg oil / ha and improve the State of the trees with enough reserves to ensure good harvest in subsequent years.
Below you can see some images of an estate of inland Almeria who cultivated olive variety Alberquina treated with EYDFRUIT ENGORDE. Can be observed in the treated area there is greater number of fruit per tree, best size and woodland introduces good new stems that will give the production the next year. Witness however washing the same program of Subscriber, irrigation, phytosanitary treatments and yet the result is equidistant.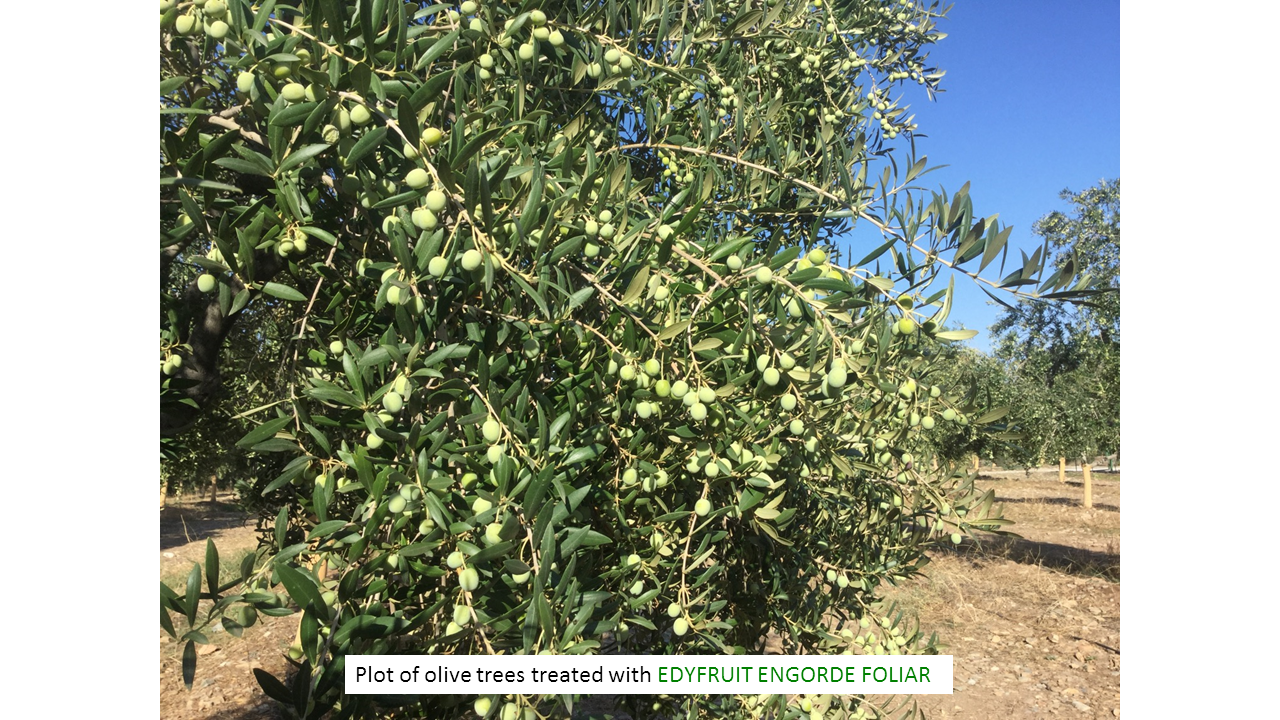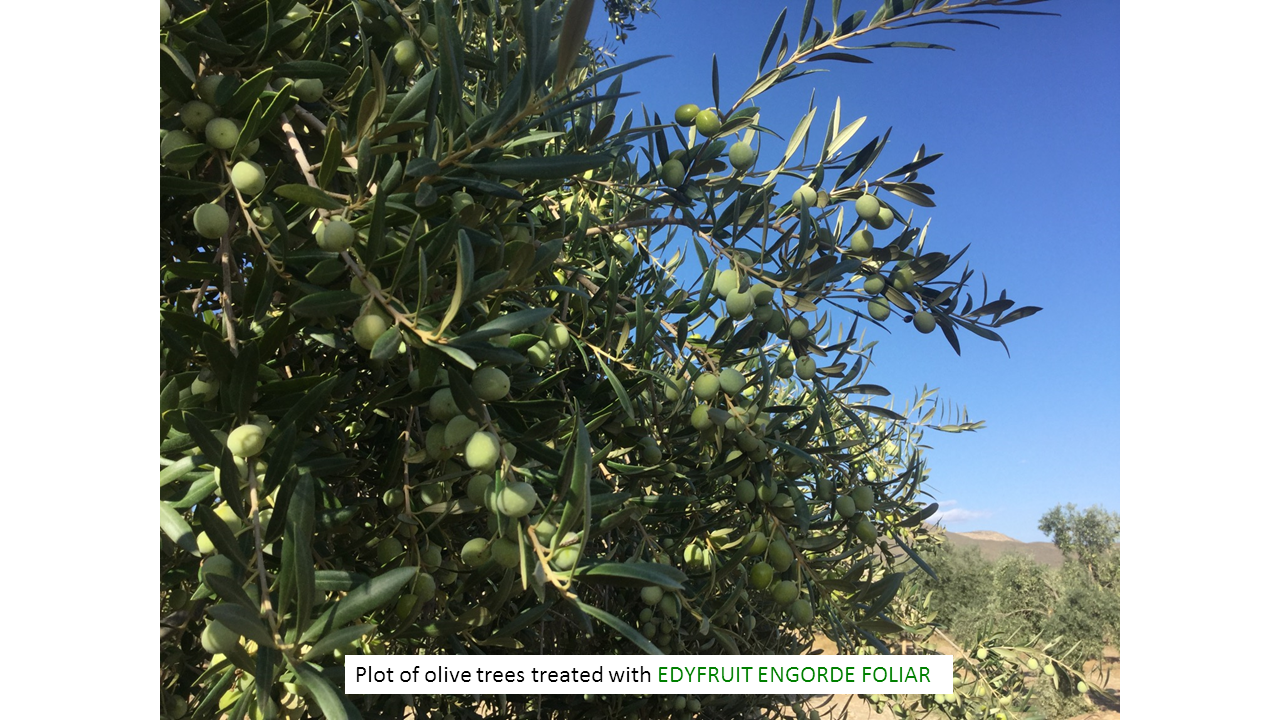 With two EYDFRUIT ENGORDE applications at the rate of 4 L./ha., the first at the end of the physiological fall and the second at 5 weeks have been a very prominent physiological improvement.
In the analysis of yield fifteen days before collection, we have increased the oil yield by 12%.
With EDYPRO biotechnology, we have managed to increase the level of chlorophyll in the oil, which provides you with an attractive green color.